Education/Training:
Cornell University, B.S.
University of Denver/Graduate School of Professional Psychology, Psy.D.
(current) New York University
Graduate School of Arts and Sciences/Postdoctoral Program in Psychotherapy and Psychoanalysis
William Alanson White Institute of Psychiatry,
Psychoanalysis and Psychology/Eating Disorders, Compulsions and Addictions Educational Progam, 2007-2009
PostGraduate Center for Mental Health
Two Year Adult Psychoanalysis Program, 2002-2004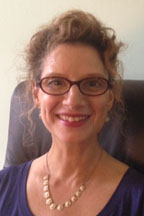 I completed my internship at Long Island Jewish Hospital, where I worked on both an inpatient and outpatient basis. My work focused on individual and group treatment with those suffering from illnesses related to trauma, sexual abuse, mood and eating disorders, and Borderline Personality Disorder.  After attaining my license to practice, I pursued work in diverse settings and roles. I served as the Director of Counseling at the United States Merchant Marine Academy, worked with adolescents in the foster care system, was an independent psychologist for the Eating Disorders and Resource Center, and was a supervising psychologist at St. Luke's-Roosevelt Hospital's Transitional Day Treatment Center for Personality Disorders.  I set up my practice in 1999, and frequently collaborate and consult with other clinicians, as needed and/or requested. Additionally, I have appeared in national women's magazines, such as Women's Health.